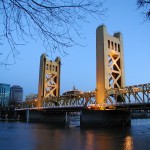 Who are we?
Two Rivers Agility Club is a dog agility and tracking club located in the greater Sacramento, California area. We hold agility and tracking trials in our area.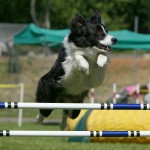 Agility
TRACS conducts four major agility trials each year, both  AKC sanctioned and USDAA sanctioned.  Our four day May AKC is held Memorial Day weekend at the Yolo County Fairgrounds in Woodland, and the December AKC trial is held over New Years' at the Rancho Murieta Equestrian center.  The USDAA trials are three day events held in April and September at Woodland. We also have begun offering UKI trials, at locations around the Sacramento area.
Tracking
TRACS conducts several tracking events during the Fall – Winter period.  These include   TD, TDX and VST  tests, sanctioned under AKC.  In partnership with SDTC, TRACS often holds an Introduction to Tracking Seminar.